Apprenticeship Funding Available
Get East Hants Working Apprenticeship Scheme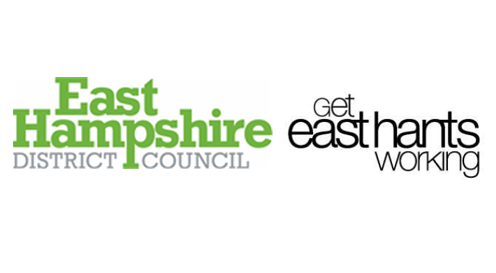 Date: 21st October 2019
Categories: Business growth, Jobs
Latest news:
Date: 18th November 2019
Categories: Apprenticeships, Jobs

Do you employ anyone who could benefit from the Wheels to Work scheme?

Date: 15th October 2019
Categories: Business support
All press releases
Date: 21st October 2019
Categories: Business growth, Jobs
East Hampshire District Council prides itself on being a business-friendly council. The council is committed to the delivery of economic growth and is taking a proactive approach to improving skills, employability and supporting local enterprise.
In partnership with Business East Hants we developed the 'Get East Hants Working' initiative, aimed at boosting local employment, job creation and business growth through apprenticeships.
Funding is available from East Hampshire District Council, to subsidise wages and contribute towards transport and training for apprentices. Businesses of all sizes are eligible for the scheme. In particular, we encourage applications from small and medium sized businesses.
To be eligible for the scheme businesses must:
have offices in East Hampshire
pay business rates to East Hampshire District Council
offer a minimum of 30 hours per week
contribute towards apprentices' wages
What is available?
up to 2 years funding per new apprenticeship post
plus up to £400 towards travel
plus money towards training (for over 19s) depending on qualification level
Who manages and administers the funding?
The Economic Development Team (East Hampshire District Council) will manage and administer the funds.
Do the apprentices have to be resident in East Hampshire?
Yes, the apprentice must be a resident of East Hampshire District and will be required to prove that they live in the district.
What can the grant be spent on?
The grant is intended to subsidise wages and therefore will only be paid upon receipt of proof of spend on wages. Transport contribution will be used to cover costs of travel to the workplace or training provider. The transport contribution can also be used for the 'Wheels to Work' scheme. Details about the scheme are available at www.cfnf.org.uk/Content/Wheels_to_Work.html
If you would like more information about the scheme, please contact Sarah Flamson on: 01730 234168. Email: sarah.flamson@easthants.gov.uk