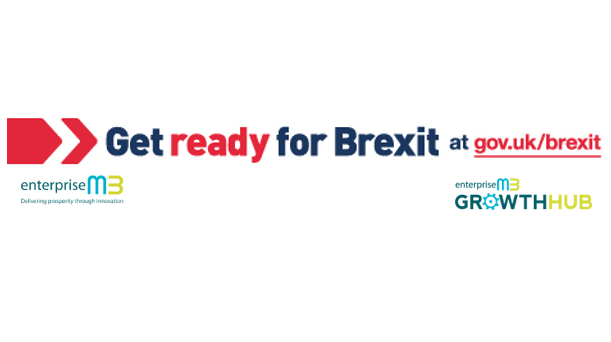 Date: 15th October 2019
Categories: Business support
Latest news:
Date: 18th November 2019
Categories: Apprenticeships, Jobs

Do you employ anyone who could benefit from the Wheels to Work scheme?

Date: 21st October 2019
Categories: Business growth, Jobs

Get East Hants Working Apprenticeship Scheme
All press releases
Date: 15th October 2019
Categories: Business support
Business East Hants and EHDC recently undertook a Brexit survey of local businesses which identified a number of key areas where businesses require support.
In response to this we want to ensure the relevant information and guidance is circulated to our local business community.
Please see the information below sent on behalf of Enterprise M3 LEP.
For traders - check what you need to do for the type of goods you import or export
You can make it easier to import goods from the EU by registering to use transitional simplified procedures
Make sure the EU business that you are selling to has the required paperwork to receive your goods​
Keep up-to-date on import tariffs for day 1 of Brexit
Find out how to register for and make a customs declaration​
Make sure your business has an EORI number​
If you buy or sell goods to the EU then you need to get ready for changes​
For businesses - check what's changing in your industry​
Your contracts may need updating to continue using customer data between the EU and UK
Check new guidance if you manufacture or distribute goods to the EU
Employees practicing and serving clients in the EU may need to have their professional qualifications accredited. Check and apply by 31 October.
For hauliers - make sure you have the right driver and vehicle licenses and permits for driving in the EU
Make sure you have the right documentation for the goods you're carrying across EU borders, including your Master Reference Number (MRN)
Check what you need to do to avoid delays.
Key information for further advice
https://www.enterprisem3growthhub.co.uk/about-us